The Man Behind the Scooter Revolution - City Lab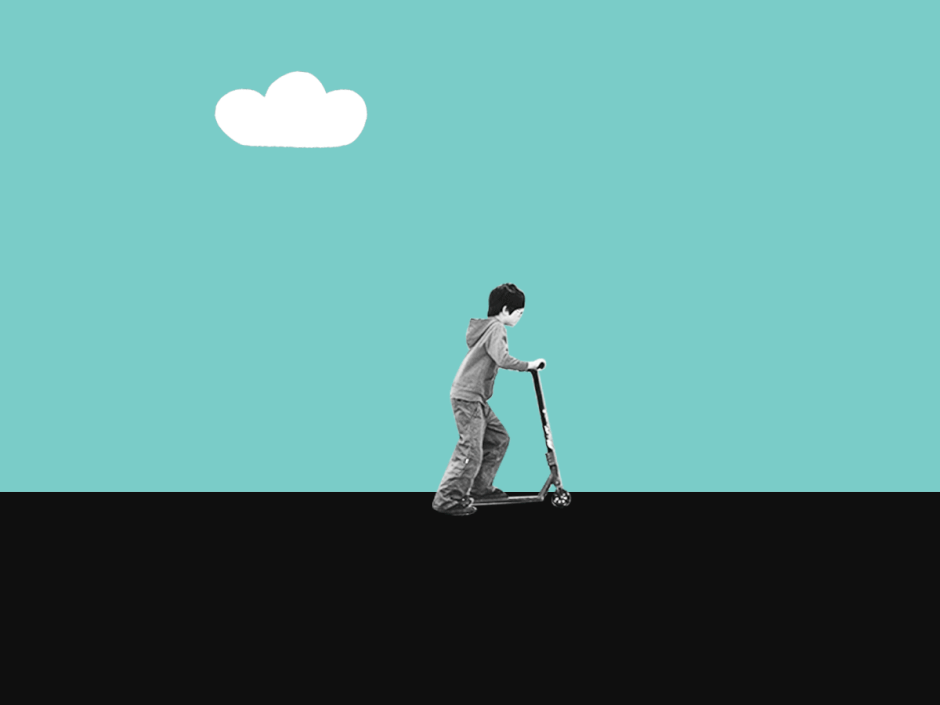 Like so many inventions, the scooter was a child of necessity: Specifically, the need to get a bratwurst without looking like an idiot.
One night in 1990, Wim Ouboter, a Dutch-Swiss banker and amateur craftsman, was "in the mood for a St. Gallen bratwurst at the Sternengrill in Zurich," or so the story goes. He wanted to get from his house to the brat place and then to a bar, stat, but the stops seemed too far apart to walk, and too close to drive. What he really needed, Ouboter decided, was a mode of transportation that would let him swiftly cover that micro-distance. A bike seemed like too much trouble to take out of the garage. What he wanted was a kick scooter.
Ouboter was a big fan of the mode—he came from a self-described family of "scooter freaks," and he and his siblings had enjoyed hurtling down hills on clunky wooden kickboards as kids. For a brat-to-beer trip, though, he needed a grown-up upgrade—something durable enough to handle an adult rider, but also small and inconspicuous. "The problem is, if you're a big guy and you're riding such a small scooter, people will look at you weird," he told me. "So you have to make it collapsible in order to bring it into a bar afterwards."
No such machine existed, as far as he could tell. So he decided to make it himself.
"What was this ridiculous obsession with toy scooters?" his friends asked as Ouboter tinkered away. And yet he persisted, coming up with a low-slung, collapsible prototype with tiny polyurethane wheels, made of polished aluminum and outfitted with foam handlebars—a sleek machine that, he says, had "more sex appeal" than the clunky kids' toys of yesterday.
Click here to read the full article: https://www.citylab.com/transportation/2018/09/man-behind-urban-scooter-revolution/570109/